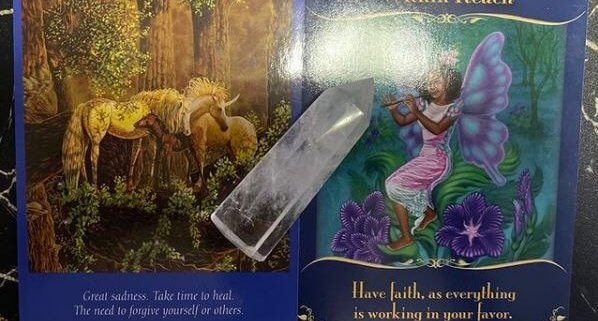 Tarot is said to have originated in Europe during the 14th century and was first read using traditional playing cards. Tarot cards were introduced later.
Local tarot readers have proliferated social media platforms such as Instagram, sharing their readings and services to their followers.
What is Tarot Reading?
Obviously, tarot is not for everyone, especially if you're a sceptic or if you're not ready to face your readings. If you're not 100 percent sold to new age fanaticism, it takes a form of open-mindedness or interest in tarot to visit a teller in the first place, a pursuit that people who scoff at horoscopes cannot relate to. People nowadays think they don't have power to make a change with their own lives.
Surprisingly, tarot reading doesn't tell your fortune – When are you going to get married? When are getting rich? It's not just about fortune telling. Rather, tarot reading helps you to grow and empowers you with information so you can make better decisions. The basis of tarot reading is energy, so whether it's face to face or online, energy travels. You just need to get the right reader.
What Topics Can You Ask a Tarot Reader?
Life
Career / Work
Relationship
Accurate Tarot Card Reader in Singapore
Peek into the Future with Tarot Card Reading
The Moon
The Moon is a bookstore, cafe, and event space based in historical Chinatown, Singapore.
Resident reader Elaine offers clarity and introspection via face-to-face readings, ranging from 15 to 45 minutes. Readings are touted as easy-going as if it's a conversation with a friend, enjoyed over a pot of tea from the bookstore's café.
View this post on Instagram
@themoonsg
Starts at $25
Friendly Neighbourhood Witch
Geraldine is the face behind @friendlyneigbourhoodwitchsg. She started tarot reading to gain clarity and understanding of herself. She started to see the positive impact of tarot reading to her emotional health. She realised that if she needs help like that, that means, she can help other people too in finding their clarity.
View this post on Instagram
www.friendlyneighbourhoodwitch.com (COMING SOON!)
@friendlyneighbourhoodwitchsg
Starts at $88
Kelly Lightworker
As a natural Spirit channel, psychic medium, and a gifted Tarot/Angel/Oracle card reader, I use my gifts to facilitate healing, guidance, and breakthrough to those who seek assistance along their lives' journeys.
I am not only an effective energy healer who channels Angelic and Goddess energies, but also a certified Neuro-Linguistic Programming (NLP) practitioner.
View this post on Instagram
www.kellylightworker.com
Starts at $160
Tarot Mamta
With over 18 years of tarot reading experience, Tarot Mamta has a large clientele, catering to clients in Singapore and other countries across the globe. She learned her skills from a gipsy in London and continues to imbibe her wisdom and art through tarot reading.
View this post on Instagram
@tarotmamta
Starts at $60
7una7avenda
Being part of the Kang Li Mineral Kingdom, A Family Business that Specialises in Geomancy Consultancy and Feng Shui or Zi Wei Dou Shu Analysis, Retailing Crystals and Gemstones since 1989, Yi Xinn is among the best tarot readers in Singapore.
She founded 7una 7avenda, in Northbridge Road, hoping to focus on a niche community and for anyone to seek a peace of mind, comfortably drawn from her perspective & insights.
View this post on Instagram
@7una_7avenda
Starts at $57
There are a lot of tarot reading places in Singapore. We hope this list has helped you decide where your upcoming session would be. Whether you're looking for a place to vent, ease your mind, or bank your worries away, these tarot readers can be of great help. It needs open-mindedness and curiosity to spark an interest in tarot reading, but there's nothing to lose if you try, right?
https://upgradelifestyle.fun/wp-content/uploads/2021/07/tarot-reading-in-singapore.jpg
596
598
Jessica Admin
https://upgradelifestyle.fun/wp-content/uploads/2020/09/upgradelifestyle-logo2.png
Jessica Admin
2021-07-27 04:26:43
2021-07-27 04:26:43
Tarot Reading in Singapore is Getting Popular, Where to Get a Reading?