In Singapore, Lasting Power of Attorneys are governed by the Mental Capacity Act which states that the donor grants on the donee authority to make decisions about all or any of the following:
Powers of personal welfare
Powers of properties and affairs
LPAs are commonly used to plan ahead and make choices for the future before he/she loses their mental capacity.It is a preparation to protect the donor's interests that may become vulnerable in the future. LPA is not just for the elderly. Younger people may also become incapacitated through accidents or illnesses.
Why Should You Make an LPA?
These are the requirements to register for an LPA in Singapore:
Donor and donee must be aged 21 or above
Donor must possess mental capacity to make their LPA
Not be bankrupt if appointing a property & affairs donee
Register LPA with the Office of Public Guardian for it to be legally valid
Registered with the OPG before mental capacity is lost
Why should you submit an LPA and what will happen if you lose mental capacity without it?
Choice
When a person has not made a Lasting Power of Attorney (LPA) and has no donee to make decisions on their behalf,you will have to apply for a deputyship for a deputy which will be appointed by the court to make decisions on behalf of a person who lacks mental capacity.A deputy can be an individual or a licensed trust company under the Trust Companies Act (Cap.336),by the Mental Capacity Regulations.
Cost
An LPA is significantly cheaper than a Deputyship, including legal fees coming in at around half the cost. The fees that are involved in deputyship consists of certificate issuer fees and filing fees. A deputyship can cost you up to $6000-$10000 for doing up the deputy application.
Click here for LPA Application fee table
Time
Registering an LPA takes a minimum of 4 weeks and up to 16 weeks to process compared to a Deputyship which may take up to 6 months. It is more time consuming compared to the LPA form where you can submit it in advance to the OPG.
Set of Instructions
If an LPA is created and processed, he/she will be able to appoint someone of their choice, to act on their behalf if a doctor certifies the donor to have lost his mental capacity.
If the person does not create an LPA and loses their mental capacity to make certain decisions, someone else who may not be desired make represent them in court instead. When this happens,the person making decisions on behalf may not know the best interests, beliefs and preferences for the capacitated.
Video: A Guide for Donees: How to Use the LPA
The earlier an LPA is completed and registered, the better. By doing this earlier, this will ease your families burden as they do not need to go through a lengthy and costly process.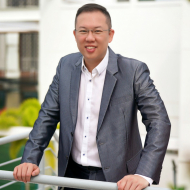 "Strengthening Your own Legacy Plans with Wills, LPAs and Trusts"
Precepts Group | Executive Club
https://upgradelifestyle.fun/wp-content/uploads/2021/07/lasting-power-of-attorney.jpg
1500
2250
Darren Tan
https://upgradelifestyle.fun/wp-content/uploads/2023/08/upgradelifestylelogo-nosg.png
Darren Tan
2021-07-07 07:58:41
2021-07-15 02:18:03
Why do I need to set up my LPA?